At Long Products Canada, Bow Ties Take Center Stage in the Fight Against Prostate Cancer
21 November 2017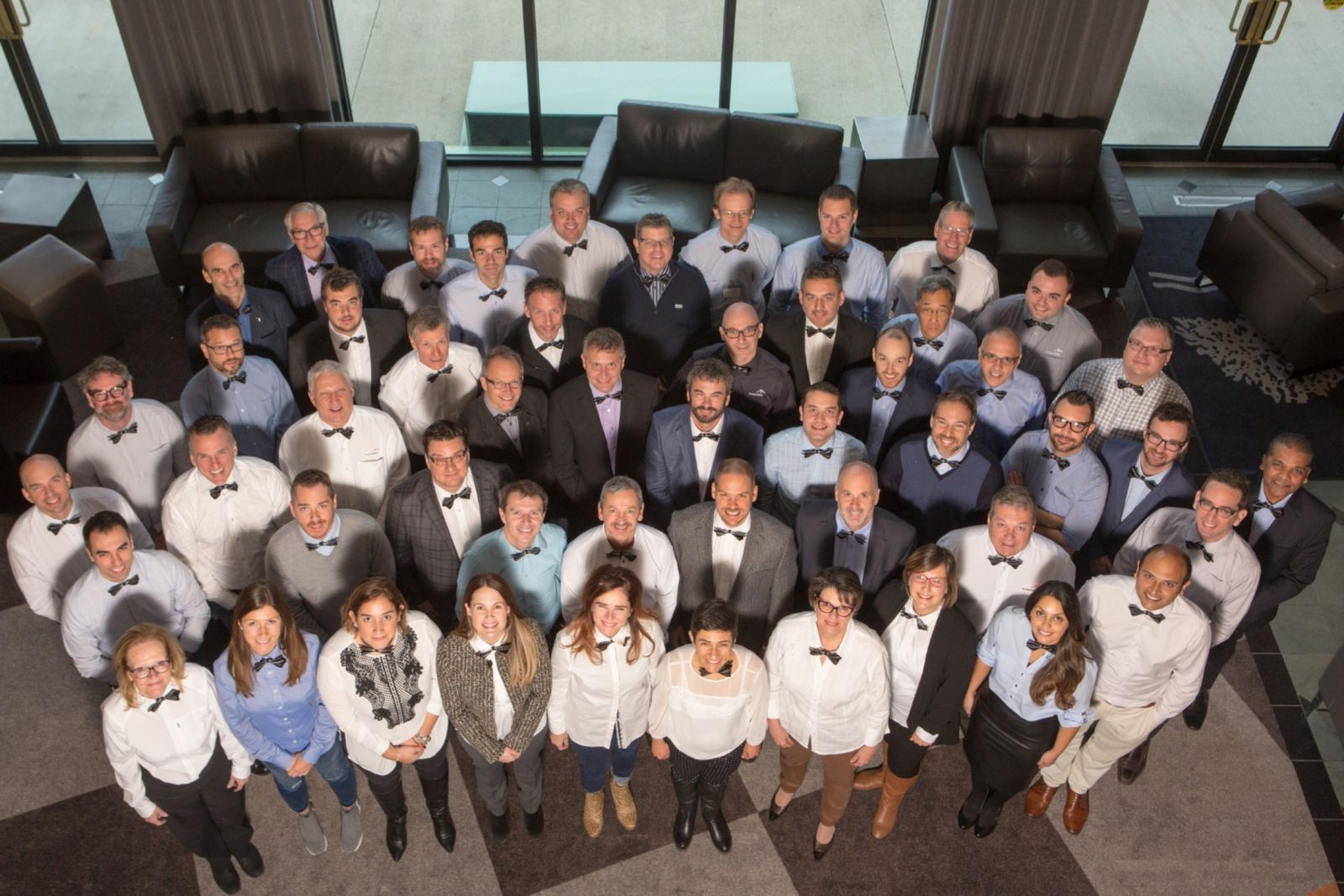 CONTRECOEUR, November 21, 2017 - In a predominantly male environment such as the steel industry, ArcelorMittal Long Products Canada wants to engage its employees, their families and their communities about the risks of prostate cancer. To send a strong message, the company decided to participate in the Bowvember initiative for a third consecutive year. On Friday, November 17th, some fifty employees of ArcelorMittal Long Products Canada wore the official bow tie as part of Prostate Cancer Awareness Month.
"At ArcelorMittal, we are committed to supporting the fight against prostate cancer. We hope that our commitment will help promote testing and save lives," said François Perras, President and CEO of ArcelorMittal Long Products Canada. In exchange for the bow ties, the company made a donation to PROCURE, an organization which puts forward several programs and activities that meet the needs of people affected by prostate cancer and those around them. Each year, more than 4,600 Quebeckers are diagnosed with prostate cancer, 12 Quebeckers a day or one man every 120 minutes. It is therefore a widespread health problem, but treatable without significant after-effects if it is detected quickly.
This support to Bowvember also reminds us that health and safety at ArcelorMittal Produilts Long Canada goes beyond the prevention of workplace accidents and covers the physical and mental health of workers, a major concern of the organization.
ArcelorMittal Long Products Canada encourages its employees and the public to visit the www.procure.ca Web site to make a donation toward prostate cancer research and learn more about this disease.
About ArcelorMittal Long Products Canada
ArcelorMittal Long Products Canada's (long-canada.arcelormittal.com) mission is to safely manufacture sustainable steel in accordance with its values of health and safety, quality, leadership and sustainability. The company employs about 1,700 people in Contrecoeur, Longueuil, Montreal and Hamilton. It operates a scrap-metal recycling and conversion centre, an iron-ore reduction plant, two steel mills, three rolling mills and two wire-drawing mills. The group has an annual production capacity of over 2 million tons of steel and generates economic spinoffs of more than $1 billion per year.
ArcelorMittal Long Products Canada is part of ArcelorMittal, the world's leading integrated steel and mining company, with a presence in more than 60 countries.