A better start to the school year: ArcelorMittal Hamilton-East and USW Local 5328 distribute 1,000 backpacks to students in need
6 September 2018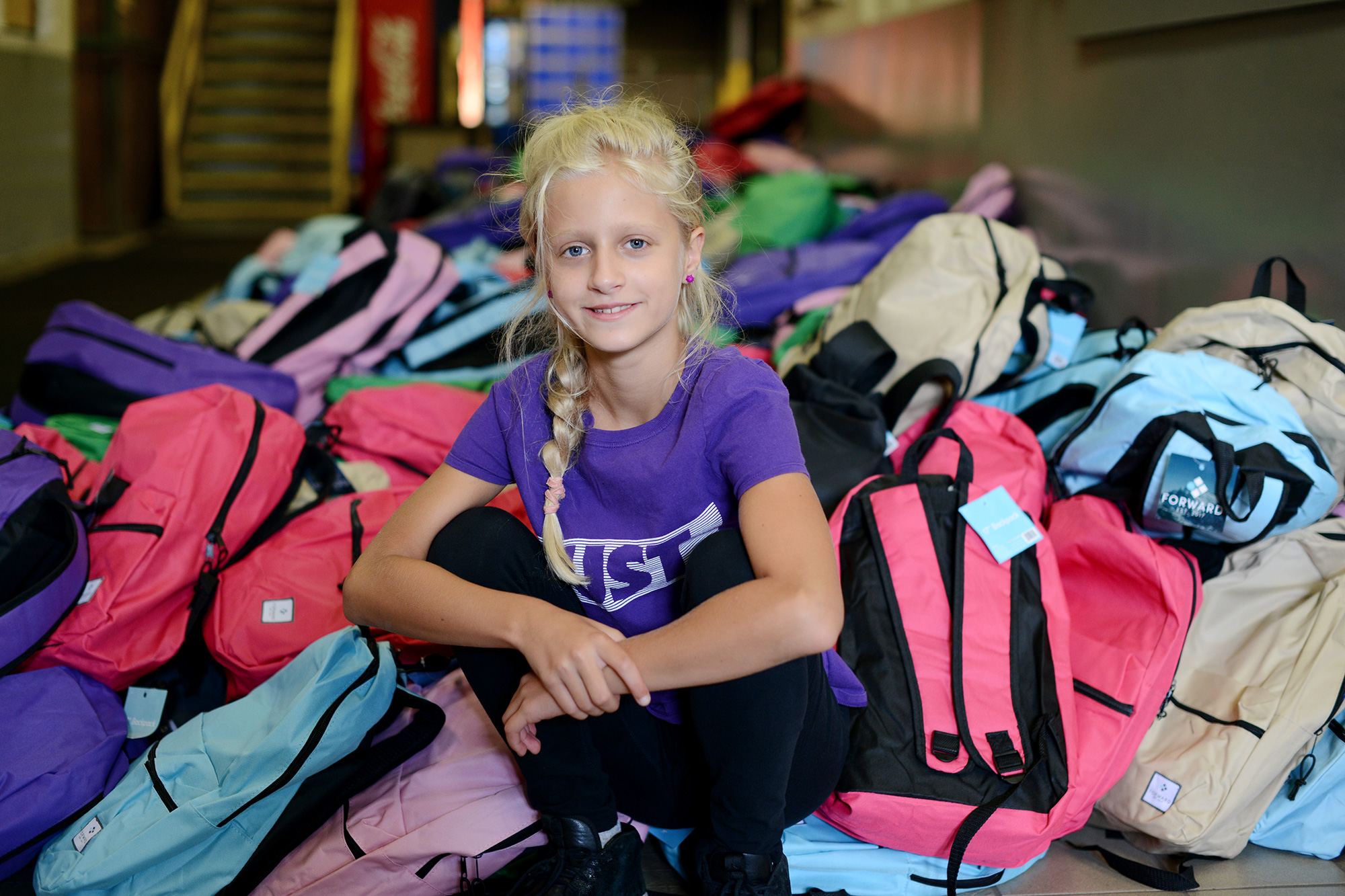 HAMILTON, September 6, 2018 – Back to school is an exciting time of year for most children and their parents; however, this enthusiasm is often overshadowed by financial strain. To alleviate this anxiety and help Hamilton youngsters enter the classroom with pride and dignity, ArcelorMittal Hamilton-East and the United Steelworkers (USW) Local 5328 have partnered once again to renew their annual Backpack Initiative in 2018. On August 30th, volunteers from ArcelorMittal, the United Steelworkers and the community distributed 1,000 backpacks filled with pencils, markers, rulers and other necessary school items so as many Hamilton children will be able to start the school year on the right foot.
Volunteers filled the backpacks with supplies obtained through generous donations from the company, the union, corporate sponsors and individuals totalling $33,000. The backpacks were then given to St. Matthew's House, a well-known Hamilton non-profit, to be distributed to students across the city.
"What started as a small workplace campaign in 2008 is now supported by many other local sponsors, all coming together to make a difference in the lives of children across the city," said Sandra Marie Cabral, Director of Human Resources, ArcelorMittal Hamilton-East. "Along with USW Local 5328 and its members, we share a common belief that all children must have equal chances to succeed, and it starts with access to the appropriate school supplies."
"For Local 5328 and Steelworkers in Hamilton, Operation Backpack has become the largest fundraising effort of the year," said Anthony Ciaramella, President of USW Local 5328. "Community Matters" has become our mantra, and with the support of ArcelorMittal and so many other partnering businesses and individuals, we believe that we are making a difference here in Hamilton. On behalf of all of us, a special thank you to Darren Green, former President of Local 5328, for his extraordinary fundraising efforts."
Over recent years, the program has been able to extend its reach beyond the Hamilton inner-city, and now reaches children in need across the entire community. It is part of a series of initiatives undertaken by ArcelorMittal Long Products Canada mills in Ontario and Quebec to play an active role in the communities in which they operate and where their employees live. You can read more about these projects at https://long-canada.arcelormittal.com/en/our-partnerships.
About ArcelorMittal Hamilton-East
Located on the shore of Lake Ontario, ArcelorMittal Hamilton-East has been in the steel wire business for more than 50 years. The facility employs more than 200 people and is renowned for the exceptional quality of its cold-heading products and oil-tempered wire. It serves clients in the automotive, furniture, high-performance springs and consumer products markets.
About ArcelorMittal Long Products Canada
ArcelorMittal Long Products Canada's mission is to safely manufacture sustainable steel in accordance with its values of health and safety, quality, leadership and sustainability. The company employs about 1,700 people in Contrecoeur, Longueuil, Montreal and Hamilton. It operates a scrap-metal recycling and conversion centre, an iron-ore reduction plant, two steel mills, three rolling mills and two wire-drawing mills. The group has an annual production capacity of over 2 million tons of steel and generates economic spinoffs of more than $1 billion per year.
ArcelorMittal Long Products Canada is part of ArcelorMittal, the world's leading integrated steel and mining company, with a presence in more than 60 countries.
Photo captions (Credit: Kathy DeMerchant Photography): Photo 1: A young volunteer stands in front of the 1,000 backpacks prepared for Hamilton students in need.


Photo 2: ArcelorMittal, USW and community volunteers celebrate the end of the backpack preparation in front of the Hamilton-East wire mill prior to the distribution.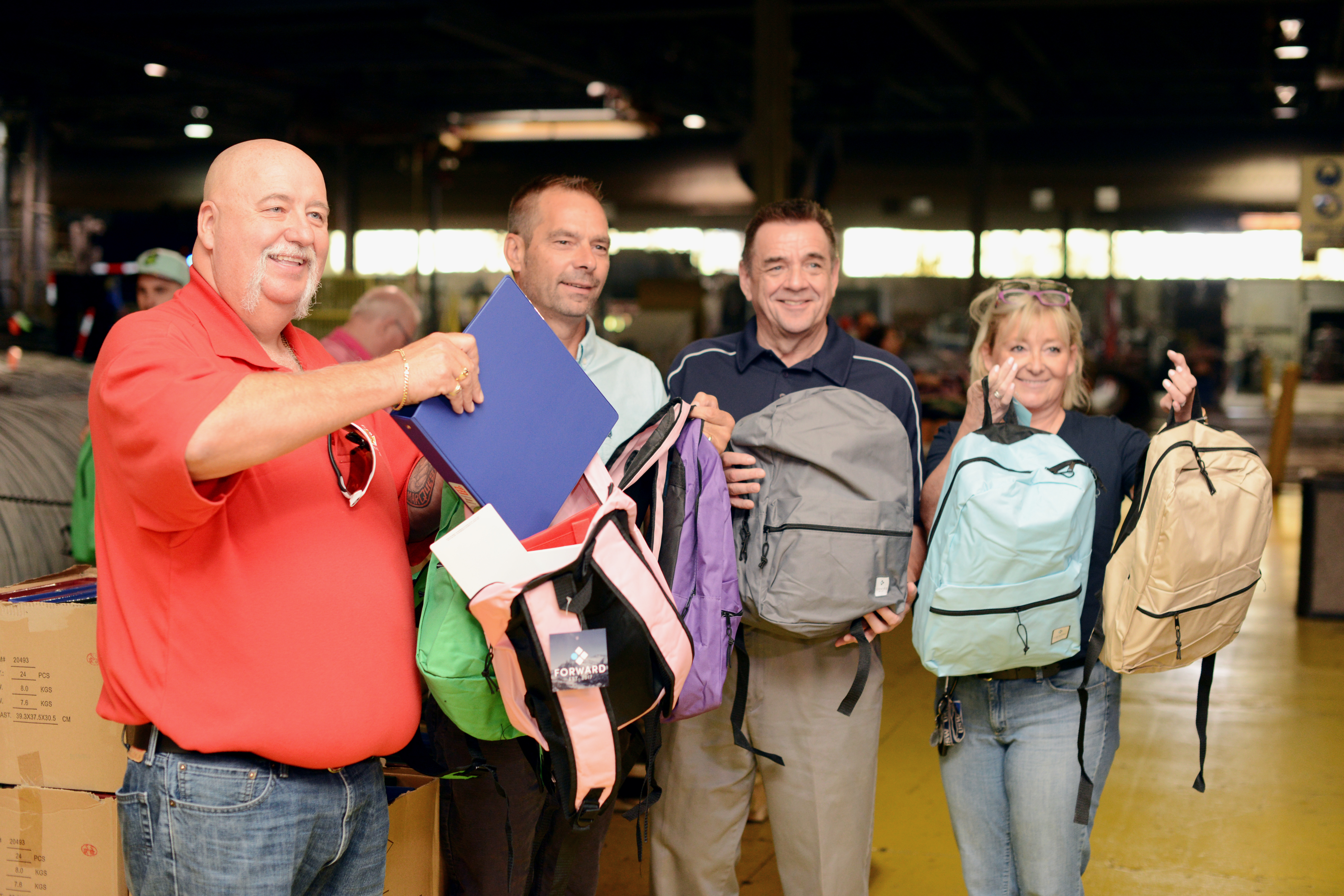 Photo 3: Volunteers were proud to fill the backpacks with school supplies.
Photo 4: Backpacks were filled inside the ArcelorMittal Hamilton-East wire mill.