2018 Highlights for Long Products Canada
15 January 2019
With 2018 now behind us, it's time to take stock of the past 12 months and the significant events that occurred for our company.
$160 million invested to modernize Contrecoeur facilities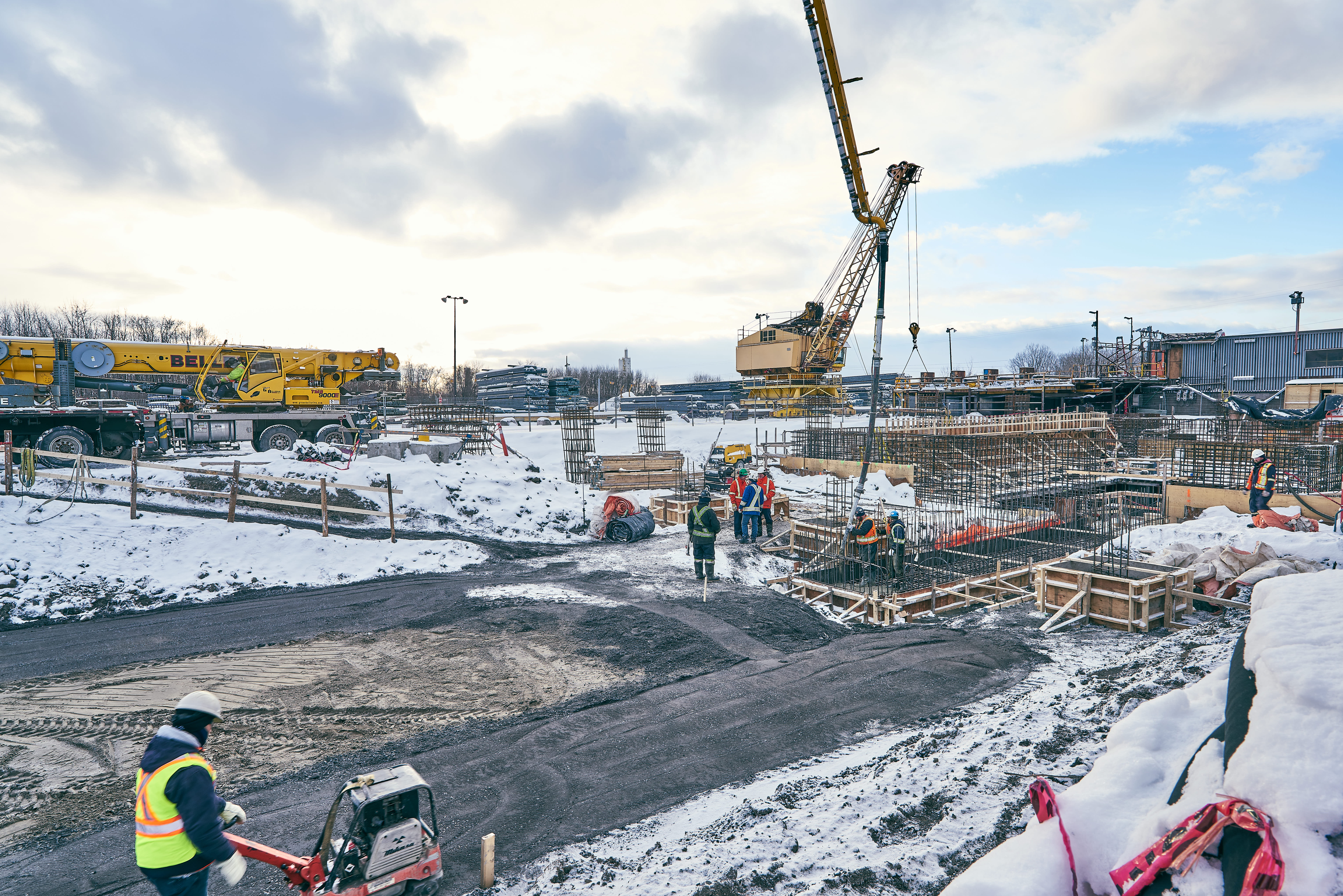 In January, ArcelorMittal Long Products Canada took advantage of the Davos Economic Forum in Switzerland to announce the investments planned to modernize its Contrecoeur steel plants. In November, the company confirmed additional investments would be made, and by 2020, the company will have invested close to CA$160 million in the two Contrecoeur complexes with a view to increasing productivity and improving its environmental performance.
ArcelorMittal also celebrated the 40th anniversary of steel slabs production in Contrecoeur with its employees in February, a major milestone of which we are extremely proud.
Commitment toward our host communities
Every year, ArcelorMittal Long Products Canada contributes hundreds of thousands of dollars to organizations, causes and individuals in support of their community initiatives. The company strives to be actively involved in the communities where it operates and where its employees live and work.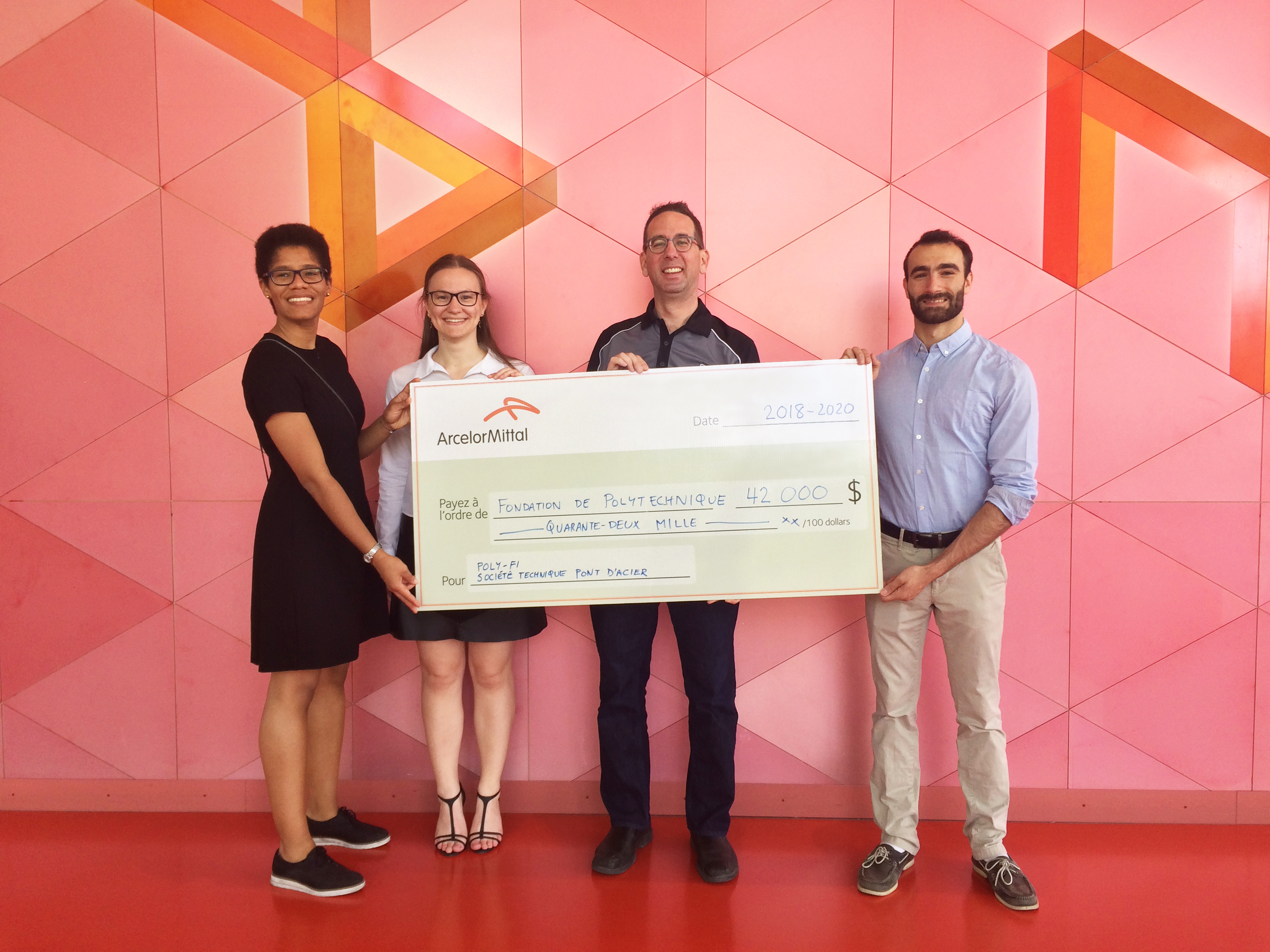 This year, ArcelorMittal Long Products Canada renewed its partnership with Défi génie inventif ÉTS (ETS Inventive Genius Challenge) to promote science and inspire the next generation in a fun and dynamic manner. In conjunction with this, through the École Polytechnique Foundation, we made a $24,000 donation to the Poly-Fi committee to promote women in science, in addition to donating $18,000 to the Pont d'acier EPM technical society.
Since safety is a core value for the company, we also contributed $3,000 to the Canadian Coast Guard Auxiliary's Unit 50 Contrecoeur-Verchères, with a view to strengthening boating safety in the riverside communities of Contrecoeur and Verchères.
To prepare for the new school year, we worked with the USW union on preparing and distributing 1,000 backpacks to families in need in our community of Hamilton.
Finally, 2018 marked the 350th anniversary of the City of Contrecoeur. As part of the donation the company announced in late 2017 as a main partner in the festivities, we confirmed in November that we would help fund multi-purpose trails in the municipality as a lasting legacy.
ArcelorMittal Long Products Canada forging ahead on the Web
The Superheros of Quality video released in early 2018 featuring our talented employees was the recipient of an award at the 30th APEX Awards competition. The company also launched a new interactive accident prevention tool, and we encourage you to visit the site and make use of this invaluable tool.
In addition, we developed virtual tours of our Longueuil facilities and Steel Campus, which were launched in the spring 2018, with the goal of promoting employee training and development.
Our current web site underwent a rejuvenation process this past year, making it more interactive and easier to navigate.
Our steel, your future
Our recruiting team was busy promoting the many job opportunities within our leading company. As part of our efforts to foster the emergence of women within our organization, the Women of Steel committee was launched this past year, along with a range of activities in recent months.